A high-performance blender is a great option for people who don't like the waste involved with juicing; with the blender, you blend up all the parts of the fruit or vegetable and drink it, as opposed to just extracting the juice. Some people prefer the juicer, but if it's a blender you're looking for, it's a bit overwhelming.
There are a lot of different blenders on the market, and for a lot of people, an inexpensive blender is just fine. However, if you are interested in using your blender for mixing healthy veggies and fruit for smoothies on a daily basis, then you're going to want a more advanced model. You can find the best-selling blenders on Amazon, but if you're looking for a specialized blender, you can find a list below.
The Nutri Bullet is a great choice. It currently gets 4.0 out of 5 stars on Amazon, an amazingly high score for an infomercial appliance. It's definitely worth checking out. It's also the number one seller on Amazon at the time of this article.
Vitamix Blender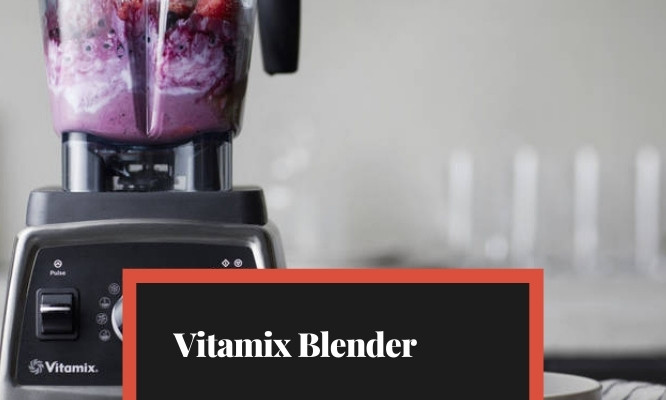 The Vitamix is definitely the gold standard in blenders. If you've ever wondered why you would need to spend more than $20 on a blender, you just need to read the almost universally positive reviews on Amazon to see why. It's the only blender that comes with an up-to-7-years warranty. If money is no object, there's nothing better than the Vitamix.

What makes the Vitamix stand out from its competitors is its ability to blend everything – and they mean everything – to the same consistency. You can also make nut butters by grinding nuts to mere powder in seconds, you can easily make pasta sauces and bread. You can make ice cream and soups too. It's almost not fair to call it a blender – it takes the place of a food processor, a blender, and a bread machine. If you're dedicated to making your life full of healthy foods, this is the blender for you. You will use it every day.

The Vitamix is also the blender most restaurants use. So you know you are getting a quality product. People I know who own them use them every single day. It really makes eating healthy raw food so much easier.
Blendtec Total Blender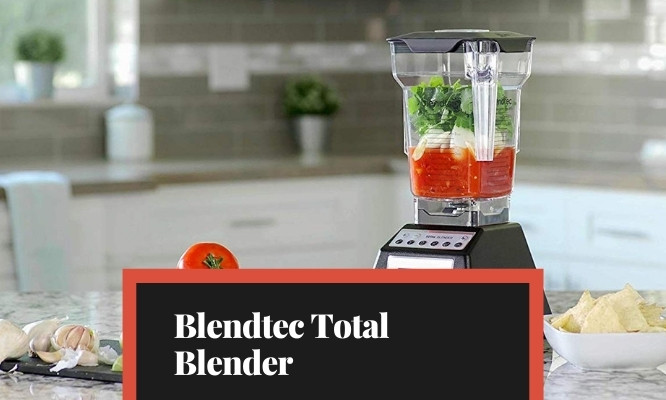 The other major player in the high-performance blender market is the Blendtec blender. The Blendtec Total Blender has a seven year warranty also (up from three years on the motor and 1 year on the jar), so you can feel confident in this choice. There are some differences between the Blendtec and the Vitamix, so it's important to know what your needs are.

The Blendtec is smaller than the Vitamix, which makes it easier to fit under a cabinet. The Blendtec also doesn't require a tamper like the Vitamix. In addition, the Blendtec has preprogrammed settings, making it easier for a novice to use. Both are pretty loud.

However, both high-performance blenders will make everything from smoothies to nut butters, to ice cream and soups.

As a bonus, both the Vitamix and the Blendtec are made in the USA.

The Blendtec costs about the same as the Vitamix; the Total Blender costs $400 on Amazon at the time of this article (on sale from the original $600). It's an investment in healthy living, and will pay for itself pretty quickly with all the other appliances you won't need anymore.
OmniBlend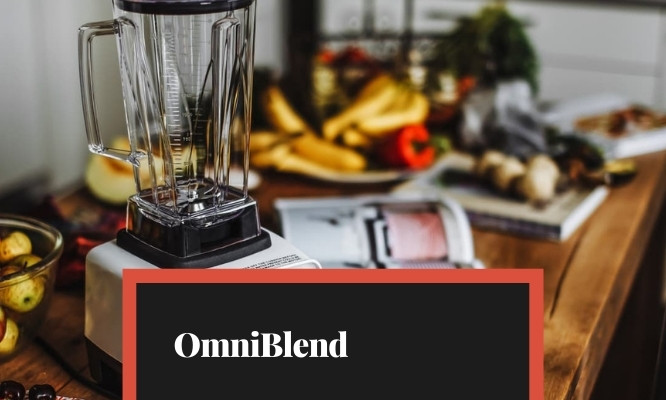 The OmniBlend is a relative newcomer on the market, but it's making some serious waves. At only $280, the OmniBlend costs quite a bit less than its Vitamix and Blendtec counterparts, but how does it stand up in comparison?

The general consensus is that if money is no object, you should buy a Vitamix or Blendtec. However, if you are willing to trade some minor upgrades for saving quite a bit of money (the OmniBlend is up to $200 less), then the OmniBlend is a great choice. For almost $200 less, it has a lot of the same great output as you can get from the Vitamix or the BlendTec.

From reviews, people say if you haven't used the BlendTec or the Vitamix, this is a great high-performance blender for the money. The results are not quite as smooth as the more expensive brands, but again, those are $200 more expensive. The OmniBlend also comes with a tamper, just like the Vitamix. It has three speeds, so it's pretty self-explanatory. Its motor strength is slightly less (950W vs 1000-1200W for the Vitamix and 1560W for the BlendTec), and it also has a 7 year warranty.
Waring Pro Blender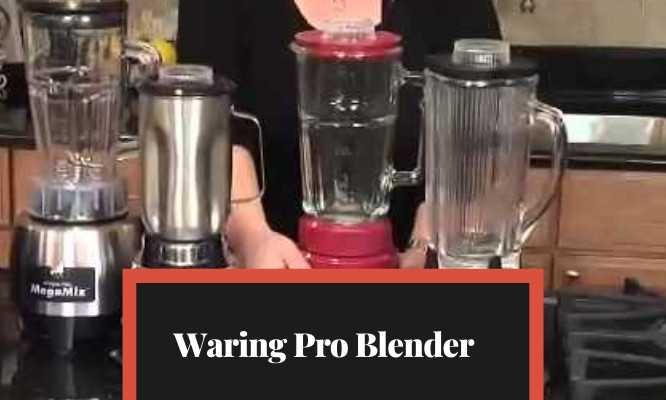 Though Waring has much less expensive bar blenders, for a true high-performance blender, you will need to consider the Waring Pro Professional. Amazon currently has the lowest price for this very expensive blender – at list price it's over $700, but Amazon has it on sale for about $350.

The Waring Pro runs at 30,000 RPMs, with a 3.5 horsepower motor. Like many of the other high-performance blenders, the Waring is easy to clean and it blends extremely well. Like the others, it is also quite loud!

People successfully blend leafy greens in the Waring Pro, and make lots of smoothies. You can also make salsa and gazpacho, but it doesn't seem to be able to make nut butters and ice cream like the Vitamix and BlendTec.
Breville Hemisphere Blender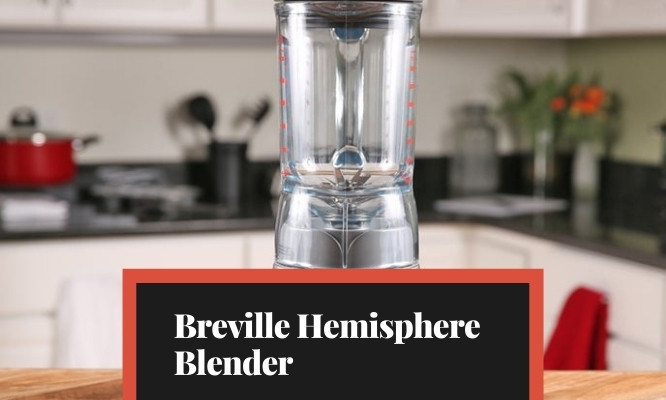 At about $200, the Breville Hemisphere Control Blender is a great option for those of you not willing to spend $400 on a blender. With its many positive reviews on Amazon, you can be sure you're getting a great high-performance blender that will suit all your needs. There are 5 speeds, and no tamper needed for this blender.
As a mid-range blender, this Breville can't be beat. It can't do quite all of the tricks that the Vitamix and the BlendTec can do, but at $200, it's a great deal. Your smoothies will be smooth, even with raw leafy greens that many other mid-range blenders can't blend well. You can make nut butters in this blender. It also turns itself off when it's done, which is a great feature to keep it from overheating.