Owning a terrible blender can be a real drag. While good blenders can turn your culinary life into one of wonder and beauty, a bad blender can leave you with a pitcher full of barely crushed ice and a heart full of ache.
There's nothing worse than filling a blender with ice cream and milk, turning it on, and ending up with sweet milk dotted with ice cream chunks. I could go on and on and on about how many horrible things a weak or faulty blender can cause, so I will. Wish you could blend up a variety of garden fresh vegetables in your $17 blender? FORGET IT.
Want to try to duplicate the success of that internet video sensation? A bad blender won't help you. A good blender won't either, but that's beside the point. Anyway, if you're in the market for the best blender available, you'll want to use some of the tips below, which will show you how to choose a blender.
Size
Are you kidding me? The size of a blender is absolutely crucial! If you own a blender with a pitcher that holds less than 40 ounces, you should consider using it as a flower pot, because you're a sissy! Honestly, anything less than 40 ounces simply won't do. You'll rue the day you were born every time you try to create a frosty, delicious beverage. Don't forget that glass pitchers are always preferred to those made with plastic.
Style
If you want to "mix up style" in your kitchen, there's no better way to do it than with a so-hip-it-hurts blender. There are blenders in a variety of styles, from industrial chic to retro revival. Find one in a color that matches your kitchen or all your guests will hate you.
Options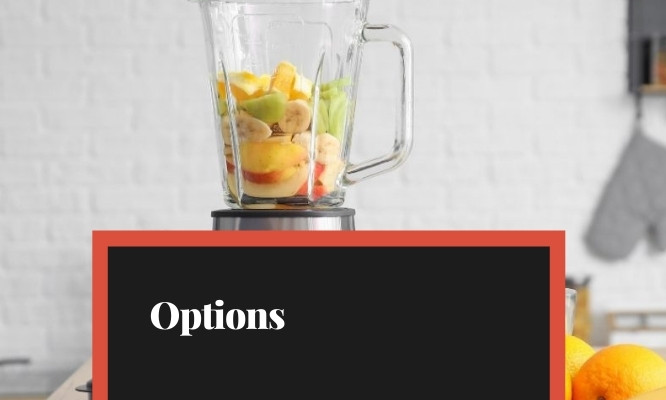 You wouldn't believe some of the options you can get on a blender. One must-have blender option is the "pulse" button, which gives you total control over your creations. Look for options that fit your lifestyle and beliefs to ensure everything goes according to your plans.
Power
350 watts: anything less and you will be smelling smoke from an overheated motor.